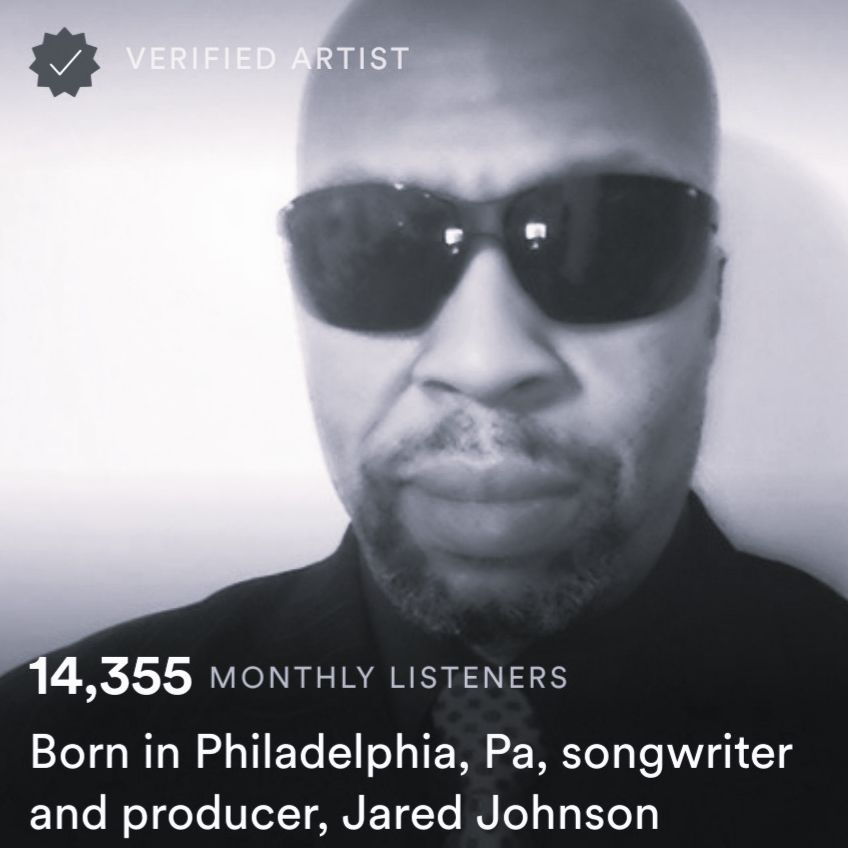 https://www.aceofswords.co.uk/post/talking-book-featuring-jared-free-the-feeling
BIOGRAPHY
Talking Book Featuring Jared is a studio band formed by songwriter and producer Jared Johnson. The band records and releases original songs written and produced by Jared Johnson and The group name is inspired listening to the legendary Stevie Wonder album Talking Book, as the music is drawn from the full spectrum of today's world with messages of life and life lessons.  Their musical genre is best described as a blend of R&B Soul and Smooth Jazz.
Jared has recorded with vocalists Sam Salter (Babyface, Tricky Stewart), Mr. Jonz  (Ciara, Ludacris, and T.I.), Michael Anthony, and Yvonne Lewis (Luther Vandross, Whitney Houston), Amber Bullock (Kirk Franklin).  The current vocal line up is a stellar one name lineup of Davy, Paige, Evan and Alice which Jared calls the DPEA team.  The current Instrumental lineup features Jared Johnson (Keys, Sythns), Sam Skelton (Sax, Matchbox 20), Scott Meeder (drums, Boyz II Men), John Carrozza (Guitars Keys, Boyz II Men), Pat Malone (Bass). 
Talking Book Featuring Jared has featured songs on the APPLE MUSIC NETWORK, AMAZON MUSIC, SPOTIFY, PANDORA, MUSIC CHOICE NETWORK, iHEART NETWORKS, INDIE NETWORK, KISS-FM NETWORK, VH1-SOUL NETWORK, and  SMOOTHJAZZ.COM network with over 4 million credited streams, and fans in 97 countries worldwide, The group has signed recent deals signed with Wright Family Films, Exclusive Artists Publishing and Tinderbox Music to produce songs for film and TV projects. They are the first group signed to the newly formed SOUTHERN LADY GENERALS ENTERTAINMENT record label, and their album MUSE OF ISIS VOL. 1 is the first album released by SOUTHERN LADY GENERALS ENTERTAINMENT on January 3, 2023.
Their catalog of music can be heard on this website!
Music Lyric, and sports videos can viewed on the you tube channel Southern Lady Generals Entertainment
https://www.youtube.com/@southernladygenerals9147
https://www.artistpr.com/press-release/talking-book-featuring-jared/
https://www.imaai.org/an-incredible-work-of-art-talking-book-featuring-jared-reveal-new-digital-art-and-nft-single/
https://illustratemagazine.com/talking-book-featuring-jared-released-notable-new-song-free-the-feeling/
CAREER PHOTOS